Second pair done!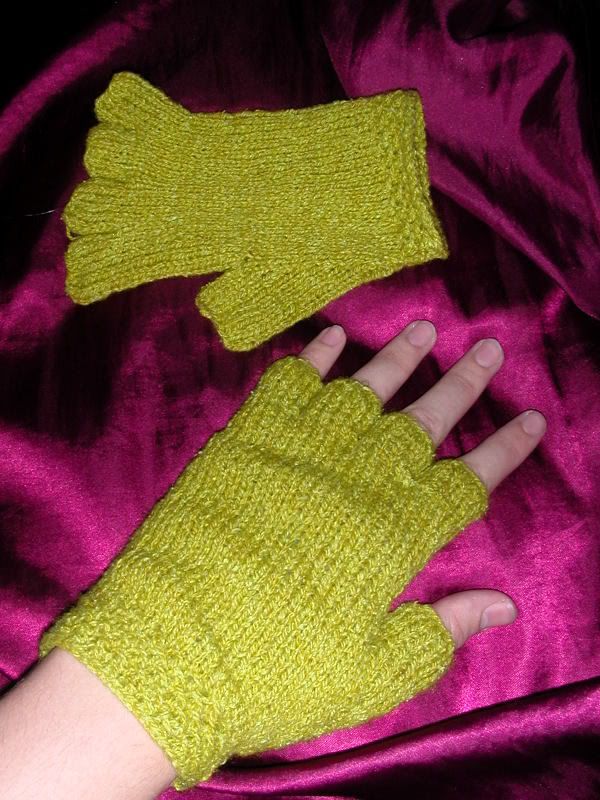 Okay, so I finished another pair of knucks. They're really a pretty fun pattern, what can I say? These ones are a bad color for me, but they will look great on their intended recipient. A sad story, though, I tried to embroider retro blue and orange flowers with lazy daisy stitch, and it looked awful. So these knucks are plain. Failing at the embroidery almost broke my heart... At least DMC floss is cheap.
These are also made out of Elisabeth Lavold silky wool, just like my first pair.
I think I have two more pairs in the works; one for a friend, and finally one for me. After that, I'll probably be all knucked out.